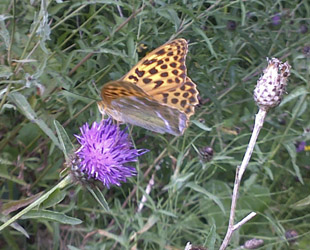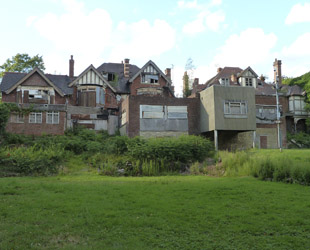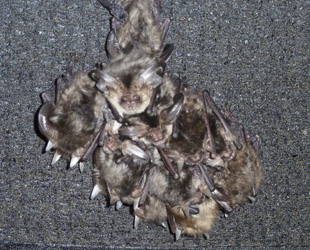 Our staff are highly experienced and accredited to carry out ecological surveys.  We can provide surveys on all the UK's protected species.
Bats
We provide highly experienced and licensed bat ecologists. B J Collins can provide an individual licensed surveyor through to a large team of competent individuals. We can also offer "Aerial Bat Tree Inspections".
Great Crested Newt
We have experienced and licensed newt ecologists.
Biodiversity Net Gain
Our team contains CIEEM-trained ecologists for the preparation of Biodiversity Net Gain Metrics and Reports.
Badgers
We are experienced badger ecologists.
Reptiles
We can provide all necessary survey and habitat management advice for reptiles.
Water vole surveys
We are experienced in water vole surveys and mitigation strategies.
Phase 1 Habitat Surveys
Our botanists can complete extended phase 1 habitat surveys or basic ecology walkover survey as required. We can also offer more detailed studies such as NVC Classifications.
We have extensive experience of applying for and acquiring European Protected Species Licences and cost effective, practical  and workable mitigation solutions to suit your objectives based upon a wide range of previous successful projects.
var gform;gform||(document.addEventListener("gform_main_scripts_loaded",function(){gform.scriptsLoaded=!0}),window.addEventListener("DOMContentLoaded",function(){gform.domLoaded=!0}),gform={domLoaded:!1,scriptsLoaded:!1,initializeOnLoaded:function(o){gform.domLoaded&&gform.scriptsLoaded?o():!gform.domLoaded&&gform.scriptsLoaded?window.addEventListener("DOMContentLoaded",o):document.addEventListener("gform_main_scripts_loaded",o)},hooks:{action:{},filter:{}},addAction:function(o,n,r,t){gform.addHook("action",o,n,r,t)},addFilter:function(o,n,r,t){gform.addHook("filter",o,n,r,t)},doAction:function(o){gform.doHook("action",o,arguments)},applyFilters:function(o){return gform.doHook("filter",o,arguments)},removeAction:function(o,n){gform.removeHook("action",o,n)},removeFilter:function(o,n,r){gform.removeHook("filter",o,n,r)},addHook:function(o,n,r,t,i){null==gform.hooks[o][n]&&(gform.hooks[o][n]=[]);var e=gform.hooks[o][n];null==i&&(i=n+"_"+e.length),gform.hooks[o][n].push({tag:i,callable:r,priority:t=null==t?10:t})},doHook:function(n,o,r){var t;if(r=Array.prototype.slice.call(r,1),null!=gform.hooks[n][o]&&((o=gform.hooks[n][o]).sort(function(o,n){return o.priority-n.priority}),o.forEach(function(o){"function"!=typeof(t=o.callable)&&(t=window[t]),"action"==n?t.apply(null,r):r[0]=t.apply(null,r)})),"filter"==n)return r[0]},removeHook:function(o,n,t,i){var r;null!=gform.hooks[o][n]&&(r=(r=gform.hooks[o][n]).filter(function(o,n,r){return!!(null!=i&&i!=o.tag||null!=t&&t!=o.priority)}),gform.hooks[o][n]=r)}});